Positronic AI Case Studies
At Positronic AI, we build the technology that builds businesses. We develop artificial intelligence (AI), machine learning, and computer vision solutions that help businesses harness their data to gain a competitive edge. Read case studies from our past clients below. Contact us for more information on how we can assist your business.
Earlier this year, Professional Coin Grading Service rolled out PCGS Gold Shield™ Service utilizing new coin grading technology developed in partnership with Positronic. Coin grading is the process of determining the grade or condition of a coin in order to determine its value. PCGS is one of the top coin grading services in the United States, providing the standard for coin authenticity.
Read More →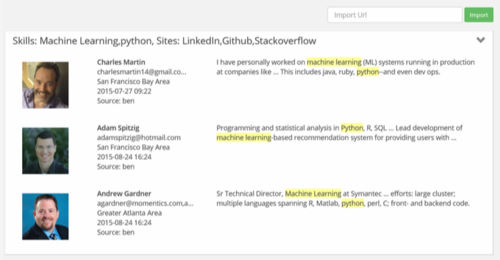 Platform Increases Talent Recruiter Effectiveness by 500%, reduces employee turnover by 40%
We have had the pleasure of working hand-in-hand with client John Cage Enterprises, a talent recruiting consultant firm based in the St. Louis area, to help their team become more effective, efficient, and accurate in their work. One of our most recent projects was to create an artificial intelligence powered talent recruitment platform.
Read More →